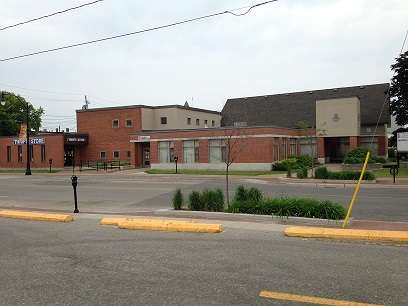 ABOUT US
The Salvation Army Collingwood Community Church is located in Collingwood on the shores of Georgian Bay in Ontario Canada. Surrounded by God's beauty with the Hills of The Blue Mountians just to the west, the Beaches of Wasaga Beach to the east, the rolling hills of Clearview to the south, and the clean waters of Georgian Bay to the north, Collingwood with it harbour, pleasant downtown is a wonderful place to live or visit.
The Church is located in the heart to the town, just off the main street (Hurontario) and only a couple of blocks from the harbour.
The Army "Opened Fire" in Collingwood in 1884 and has continued to witness for Christ ever since.
We would be happy for you to worship Our Lord and Saviour, Jesus Christ with us, Sunday mornings at 11:00 AM.